Doing my morning laps
Details

Created on Friday, 21 January 2022 18:28
Few people are rich enough to have a running track in their backyard, but I'm one of them. This was me earlier this morning running laps in my backyard. You can see the fence in back, which gives you an idea how big the yard is.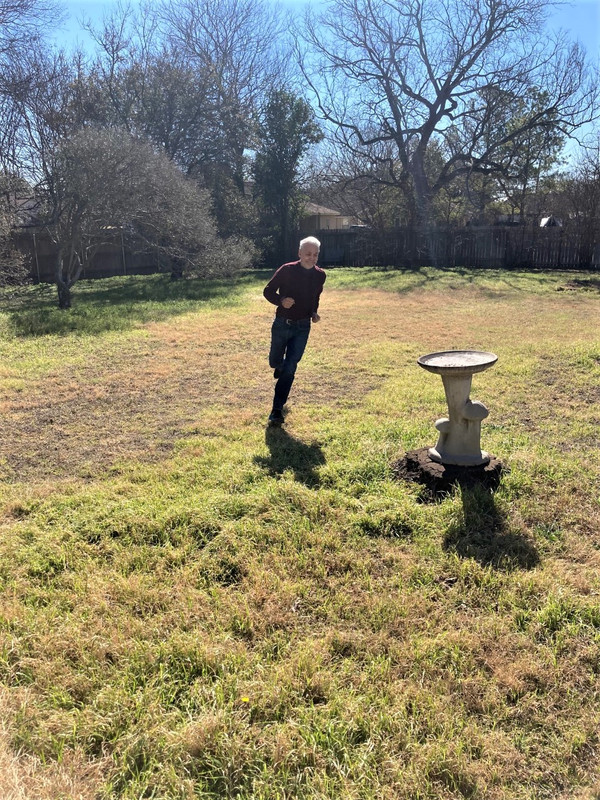 And although you can barely see it, along the right edge, there is a raised-bed vegetable garden which was full of greens until we got hit with a hard freeze earlier this month.

But, I like running back there because it feels good and because with the grass, it's a soft surface and therefore easy on my nearly 71 year old joints. Like Dylan Thomas, I am not going gently into that good night; rather, rage, rage, rage against the dying of the light.